Brahmastra Movie Review: A packet of bright chips like Ranbir Kapoor and Alia Bhatt's film just blows the air…
|
Director Ayan Mukherjee has produced his film 'Brahmastra' starring Ranbir Kapoor and Alia Bhatt after 9 years of hard work. A film which has a huge budget, which takes the Indian audience to the world of 'Astraverse'. Even before the release of this film, there has been a lot of noise about 'Boycott Brahmastra'. So on the other hand, there are many people who are praying for the success of this film, because the success of 'Brahmastra' is going to work to revive 'Bejan Pade Bollywood'. But could this film do so…? Will 'Brahmastra' be able to turn around the very bad experience of Hindi cinema this year..? So the answer is… no. Come, let me tell you why I said this.
Story: The first and most important requirement of any film is the story and it should be talked about first. The story of this film is about a boy named Shiva (Ranbir Cooper), who sees some very strange things in his dreams and is shocked by them. Shiva is a DJ and at a concert on Dussehra, he sees a girl, seeing whom he becomes simply crazy. Fire cannot burn Shiva and he knows this since childhood. Actually this Shiva is a member of Brahmansh and now it is the responsibility of Shiva to keep the Brahmastra safe. His girlfriend Isha (Alia Bhatt) fully supports him in this work.
The story I told you above is the story of the first film of the Brahmastra Trilogy (series of three films). Have you ever bought a packet of chips? Think that its packet is made from the world's most beautiful and shining paper, along with it a cold-drink should also be given for free. Along with this, the shopkeeper has promoted this packet of chips a lot by advertising it on TV and after so much uproar, when you buy that packet and open it after coming home, how would you feel if only air comes out in it…? Just, I got the same feeling after watching 'Brahmastra'.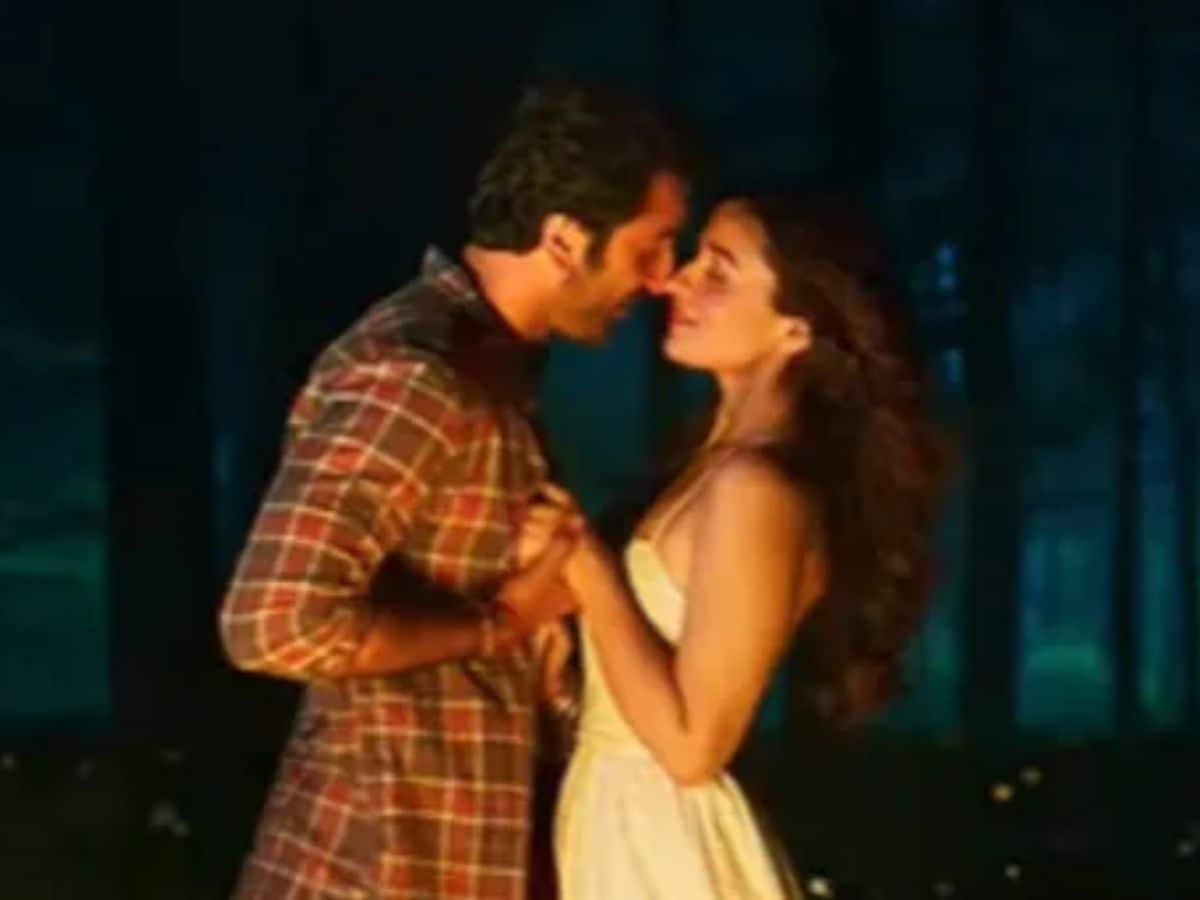 A film whose visuals are amazing, which has great action, BGM (Background Music) creates a lot of excitement, but the most important thing of a film, ie the story, has been compromised in that. The orphan boy, his love for the orphans, the beautiful lady from London… all these are the plots of the story which you have seen thousands of times in different ways. Due to OTT in the Corona period, the audience has become familiar with cinema from all over the world. In this case, millions of us Budget By showing such a boring story of years old to the audience, how can we expect good results.
Ranbir Kapoor and Alia Bhatt are seen on screen for the first time. In such a situation, the audience will be very excited to see the chemistry of these two on the screen. But the problem is that only the lightest scenes of the film are the scenes between these two. Amitabh Bachchan's entry is after the interval and he is as effective as he should be. This is Mouni Roy's debut film and she has been effective in her character. Mouni has become a creepy villain and you can expect this fear from her. Although seeing them, you will definitely remember a Hollywood villain, you will decide which one yourself. For 15-20 minutes after the film starts, you keep trying to connect with the story. The film begins with Shah Rukh Khan appearing on the screen after years, but this whole sequence is confusing. You don't find a single dialogue of Shahrukh whistling or clapping.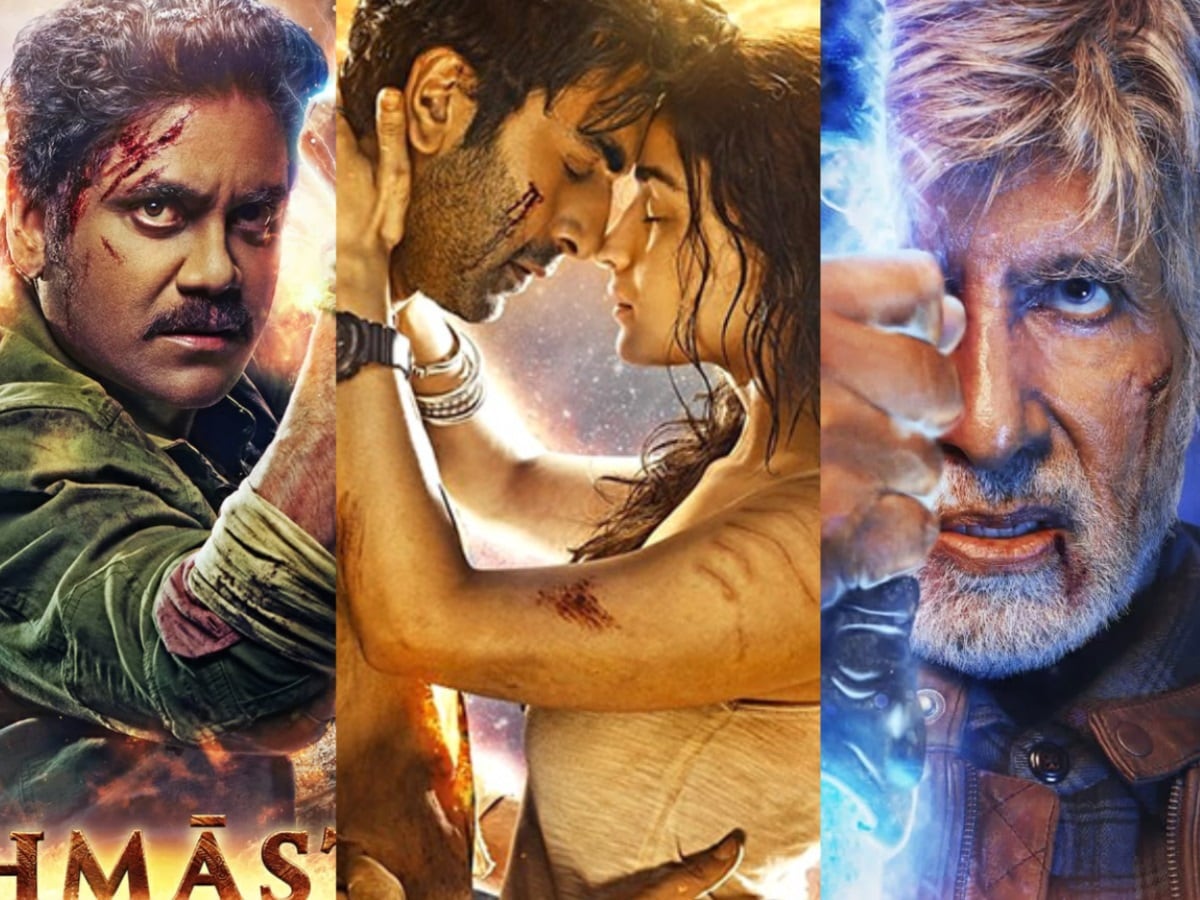 This film has been in the making for 9 years and director Ayan Mukherjee has mentioned many times that he has worked hard on this film. But it seems all his hard work went on technology and he forgot to update the story in 9 years. Every scene of the film is predictable. Nowhere do you feel adventure or thrill. Just fire all around, colorful lights all around. The songs, which are good to listen to without the film, seem to become hindrances in the story every time.
Brahmastra is a big screen high budget film with a lot of frills but no soul. If you want to watch this film, then you should watch it on screen only, but now you have to decide whether you want to watch this film on screen…? 2 stars to this film from my side.
detailed rating
| | | |
| --- | --- | --- |
| Story | , | |
| screenpl | , | |
| direction | , | |
| music | , | |
,
Tags: Alia Bhatt, Amitabh Bachchan, brahmastra movie, ranbir kapoor
FIRST PUBLISHED : September 09, 2022, 09:58 IST
#Brahmastra #Movie #Review #packet #bright #chips #Ranbir #Kapoor #Alia #Bhatts #film #blows #air..